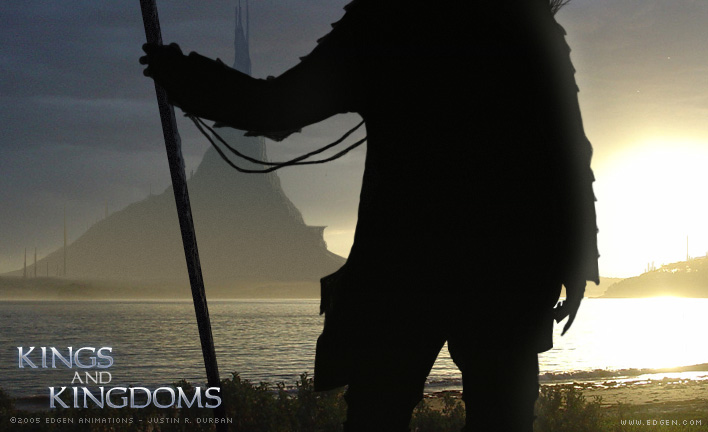 Welcome to the Kings and Kingdoms website.
"A grain of sand on an island Kingdom"
Kings and Kingdoms is a massive Film Scoring and Film Production Project by Justin R. Durban that has grown and grown since 2005..
Please check the latest news, subscribe to the RSS feed, and/or bookmark this site for future updates of Images, Videos, Updates, and Mp3 Music Downloads.
Kings and Kingdoms – Episode I of III
"ELESS"
By: Justin R. Durban
Tagline:
"A grain of sand on an island Kingdom"
Logline:
On a distant off-world Island, a cruel leader betrays and murders the son of a powerful barbaric alien race throwing off the symbiotic balance within the Island's Kingdoms.  A young boy, only knowing war and hate, grows up protecting his land eventually questioning the actions of his over-zealous King in fears that his world will vanish from this brutal and rapidly evolving race seeking an unstoppable and obsessed vengeance against all mankind.
artwork from 2005-2008: